Associations to motor Dominican-Uruguay trade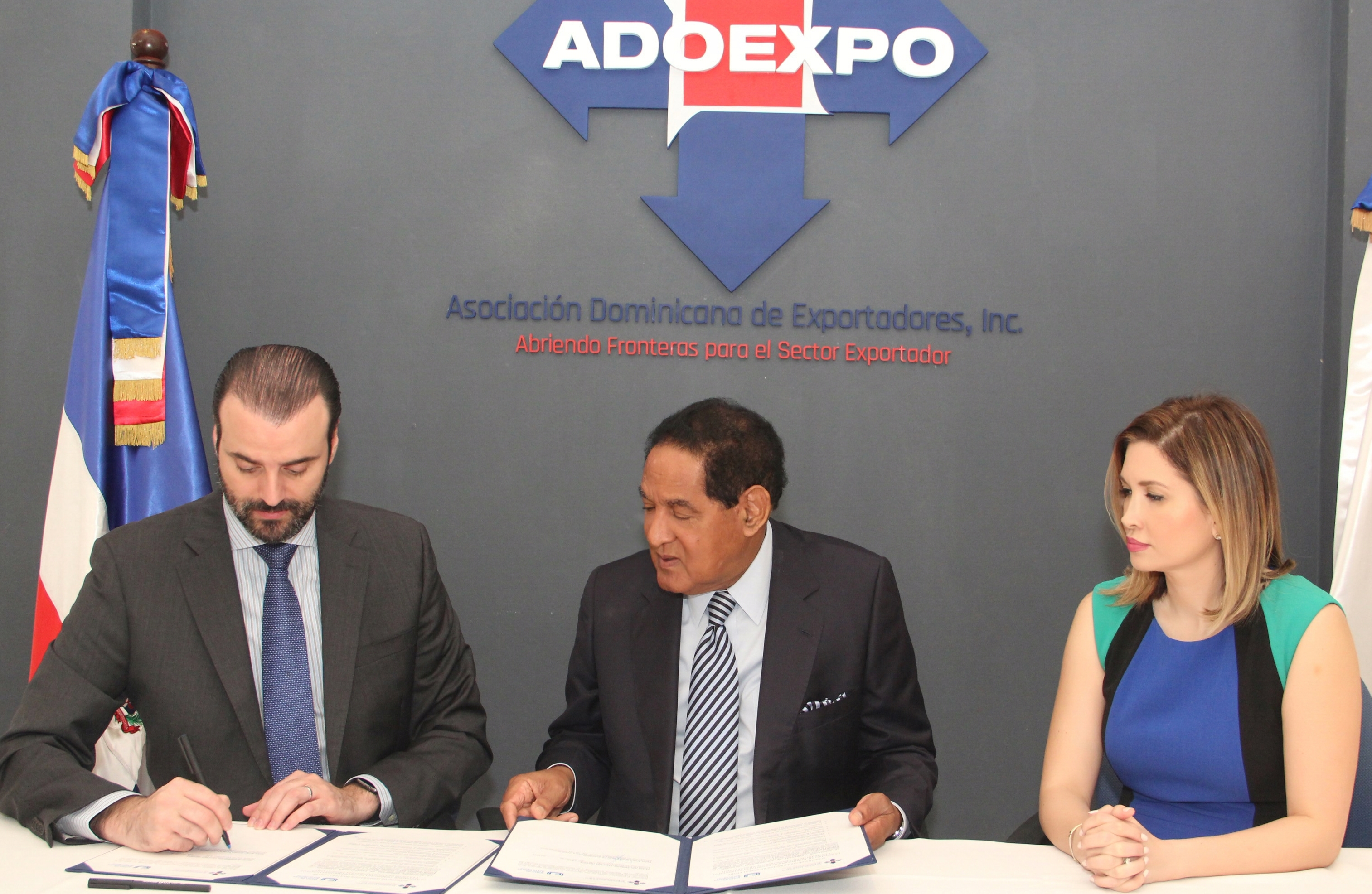 Álvaro Sousa Sevilla, Luis Arias, Odile Miniño Bogaert
Santo Domingo.- The Dominican Exporters Association (ADOEXPO) and Uruguay's Exporters Union (UEU) on Thurs. agreed to increase trade between both nationals, by making it easier for several Dominican articles to enter the South American country.
ADOEXPO president, Álvaro Sousa Sevilla and for the UEU, Dominican envoy Luis Arias signed the agreement
Sousa said the agreement was Arias' initiative, as a strategy to boost exports and attract foreign direct investments of the Dominican Republic. "It will serve to materialize joint actions for the knowledge of the offers of the two countries, the promotion of these sectors and the exchange of information and experiences about the regional demands of interest of each of the countries."
He said the Uruguayan market consumed about 7 billion dollars in imported products and services in 2017.
The business leader said among the national products that have the highest potential in Uruguay figure plastics, pharmaceuticals, beauty, cleaning supplies, textiles, rum and tobacco. "Uruguay's main imports are machinery, fuels, industrial products such as plastic, cardboard, footwear and clothing."
"90 percent of the articles of local manufacture exported to Uruguay in 2016 corresponded to pharmaceutical products, and those imported from there were essential oils, perfumery preparations, organic and milled products," Sousa added in a statement.