Judge halts GoldQuest mining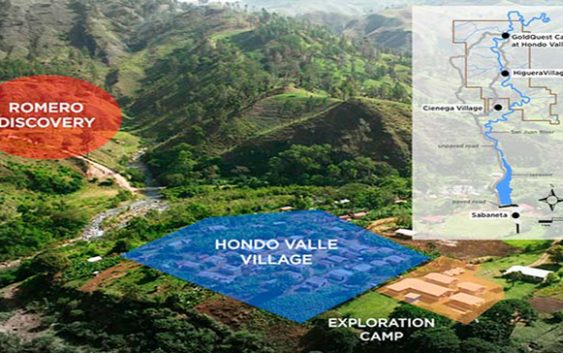 Plan of El Romero mining site. Image from acento.com.do
San Juan de la Maguana.- An appeals court judge ruled Monday that all mining activities carried out by Canadian GoldQuest company must stop, after accepting an appeal submitted by the CAU, a local committee representing farmers in the southwestern province.
The order was issued by judge Dante Almonte, who also imposed a penalty of RD$10,000 per day to be paid to the Bishop's office should the sentence not be fulfilled.
The sentence states that "all exploration work in this municipality by the GoldQuest company is prohibited, while waiting for the Ministry of Environment and Natural Resources to issue the environmental impact certification, which could lead to possible mining of sites in the high areas of the valley in this province."
The mining company stopped all its exploration work Monday in the municipality of Juan de Herrera as well as in El Romero in Hondo Valle, leading to the suspension of seventy workers, as well as more than two million pesos in debt to local commercial establishments.
GoldQuest has a second permit for mining in the municipality of Juan de Herrera.
GoldQuest's Rafael Duval Mojica and Eduardo Ramírez said that the company's concession for mining in El Romero had expired several months ago, which is why they had applied for a permit to mine 1,300,000 ounces of gold found at the site.