Mining Ministry says its decisions "based on law"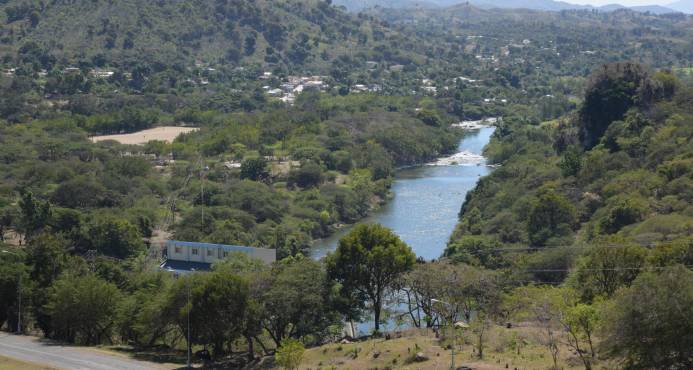 San Juan de la Maguana province. Image from diariolibre.com
Santo Domingo.- The Ministry of Energy and Mines said Tuesday that the ruling by the judge of the court of first instance in San Juan de la Maguana which ordered a halt to mining work by GoldQuest Dominicana must be heard by the competent jurisdiction.
"The Ministry of Energy and Mines is respectful of institutions, so we believe that the decision by a judge of first instance ordering the departure of GoldQuest from San Juan de la Maguana should be explained in the appropriate forum as established by our legal system.
"It is worth highlighting that all decisions by the Ministry of Energy and Mining are framed in legality and pass through strict compliance with the roles assigned by the procedural law and the Constitution," it concludes, without providing further detail.
After accepting the suit filed by the Unified Agricultural Committee, Judge Dante Almonte ordered a halt to all mining work by GoldQuest in the municipality until the Ministry of Environment and Natural Resources issues an environmental impact certification to authorize mining in the higher areas of the valley in this province. Local groups are opposed to the mining.
A statement from GoldQuest released Tuesday confirms that the company "has been advised that the Penal Chamber of the First Instance Court of the Judicial District of San Juan de la Maguana has reached a decision in response to a Constitutional Injunction Remedy filed by a group of individuals in the Dominican Republic against the Company's wholly owned subsidiary, GoldQuest Dominicana SRL."
According to GoldQuest, "the only information the Company has at this time regarding the Decision is a verbal summary of the Decision that was delivered by a Court clerk. The written Decision of the Court, including the reasons for the Decision, has not yet been issued and is expected in approximately one week. The summary of the Decision is unclear in a number of respects and the Company is seeking to clarify the Decision with the Court."
The company statement continues: "The summary of the Decision included a requirement that the Company suspend its activities at its Romero Project until certain certificates and licenses are issued in favor of the Company. The Company is seeking to clarify which certificates and licenses must be obtained before its activities can be re-commenced. In addition, based on the information currently available, the Company is not able to determine the extent of its activities that must be suspended or the exact area the Decision pertains to.
"Once the Company has more information regarding the Decision it will work with its local counsel to consider its next steps and the possibility of challenging the Decision.
"The Company will issue a further news release once it has additional information regarding the Decision."