IMF: Dominican economy to grow 5.5% in 2018, 5% in 2019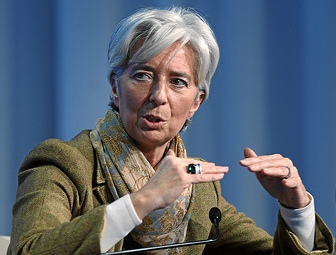 IMF director Christine Lagarde
Washington (EFE).- The International Monetary Fund (IMF) on. forecast Latin America's economic recovery this year until reaching a 2% growth, above the 1.3% posted in 2017, says an updated economic perspectives announced Tues.
In its new readjustment of its global forecasts, the IMF raises LatAm's growth forecasts for 2018 by one tenth of a percentage point compared to January, up to 2%, largely due to Brazil's momentum, which increases its forecasts from 1.9% to 2.3%.
Mexico's solid growth, which remains at 2.3% for this year, and the rise in forecasts for the economies of Chile (from 3% to 3.4%) and Ecuador (from 2.2% to 2.5%) have also contributed to the IMF increasing its projections for the region.
In Central America and the Caribbean, the IMF said it expects that Panama will continue growing at rates above 5 percent, specifically to 5.6% in 2018 and 5.8% in 2019, and Dominican Republic's economy of will advance 5% this year and 5% the next.
In the document, the IMF places world growth at a healthy level of 3.9% for both 2018 and 2019, percentages that coincided with the last revision presented in January.