UK investments in Dominican Republic top US$1.0B, seeks more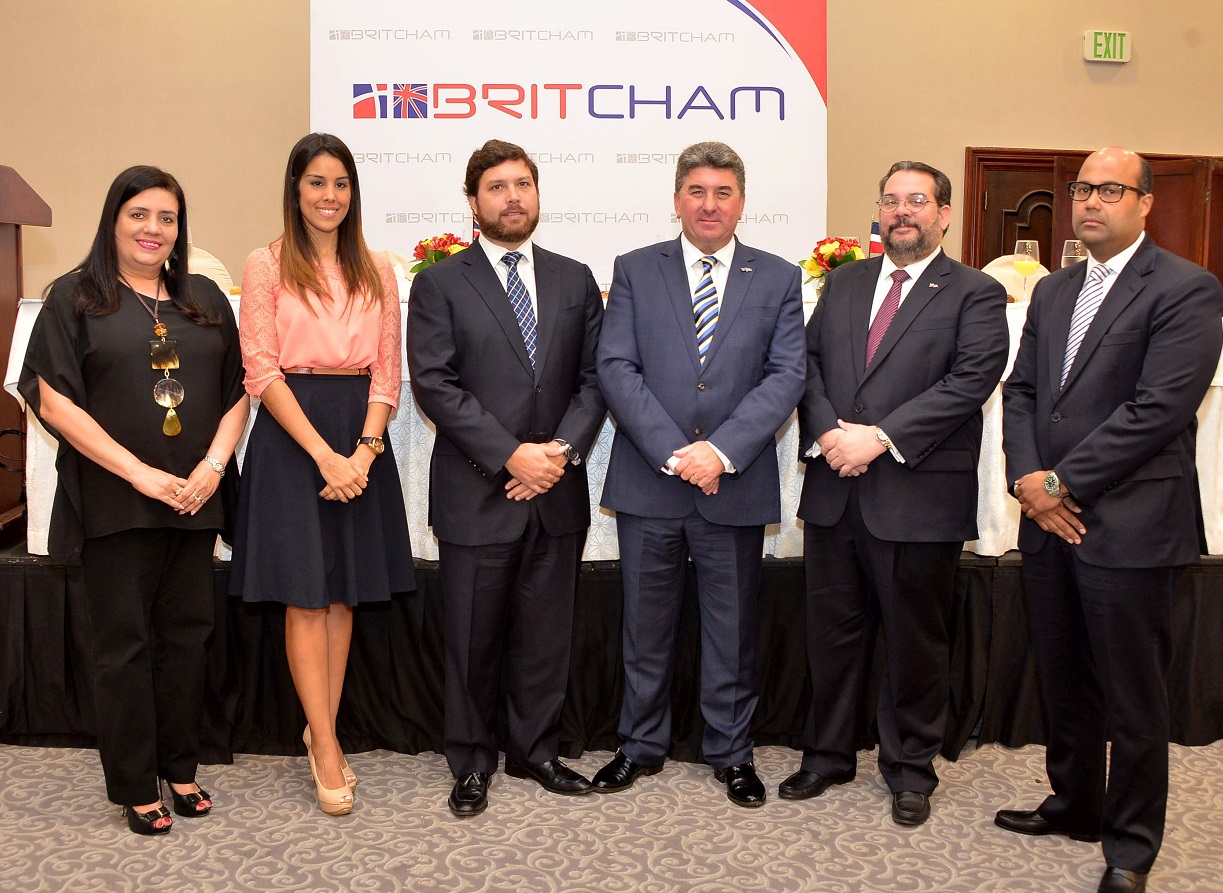 C. Campbell. 4th from left. File
Santo Domingo.- United Kingdom's investments in the Dominican Republic exceed US$1.0 billion, according to British ambassador Chris Campbell. "We have a large investment in Brugal (rum) by the Edrington group, which is the largest investment we have here in the country. We are always looking for more investment opportunities, " the diplomat said.
He also announced a bilateral agreement signed with the Finance Ministry a year ago on British financing for infrastructure projects. "We're already waiting for projects and opportunities, we are talking about the possibility of British funding."
"As a world champion of free trade, in the future we will seek to ensure that we have increasingly ambitious and creative business relationships with key partners such as the Dominican Republic." said the diplomat before participating in the British Chamber of Commerce (BRITCHAM) business breakfast.
"For that we will need your help to look more creatively at how we can design and achieve that future trade, ensuring that the agreement we reach is comprehensive and which all sectors of the country can take full advantage," Campbell said, quoted by Diario Libre.