Yellow Dragon plight devastates citrus plantations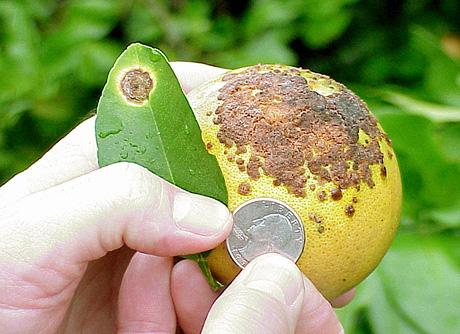 Santo Domingo.- The country is practically without citrus since in 2008 when the plight "Yellow Dragon" began to devastate plantations of, sweet and sour oranges, grapefruit and Hispaniola lemons.
Those fruit are no longer so abundant  as harvests  fell by 90 percent, El Caribe reports.
The Citrus Canker (Huanglongbing HLB) has eliminated over 100,000 trees on around 32,000 hectares in just three years, according to the Agriculture Ministry's  report "Nutrition of Citrus and Handling of HLB" presented in 2014 by the Agricultural and Forestry Development Center.
Citrus figures
According to Agriculture Ministry figures, grapefruit production fell from 2.1 million pounds in 2005 to 1.9 million in 2016.
Nonetheless orange harvests haven't decreased, but languish at a modest 30% rise in 13 years.