Illegal aliens crowd Immigration offices as Aug. deadline looms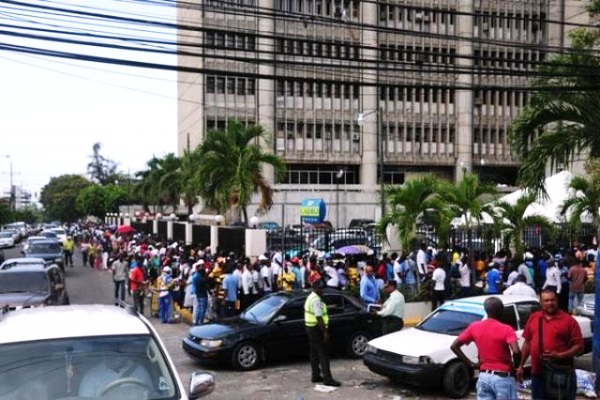 File.
Mao, Dominican Republic.- The new deadline for illegal aliens in Dominican territory to regularize their immigration status expires in August, prompting hundreds of Haitians to form long lines at the offices set up for that purpose in Dajabón, Valverde and other provinces.
The presence of Venezuelans, Colombians, Cubans, Ecuadorians, Cubans and other nationalities has also been coonsiderable.
The longest lines are outside the offices of the Plan to Regularize Foreigners at Dajabón and Mao, where area residents complain that the Haitians do their physical needs in the streets for lack of mobile toilets.
Meanwhile Immigration affirms that the Haitians in the process of regularizing their status cannot be repatriated as long as they can prove they qualify. "As of August, any foreigner who is living irregularly in this country will be repatriated."
On March 16, in a meeting held in Dajabón, Immigration director Máximo William Muñoz said there are thousands of Haitians and other foreigners who are regularizing their status and cannot be repatriated.