Strike tax breaks for renewables to compete with other technologies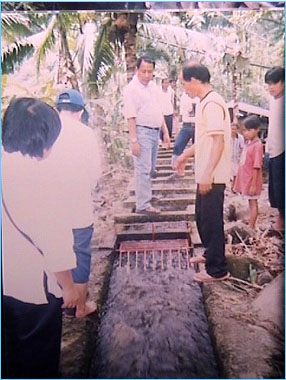 Hydroelectric, mini harvard.edu.jpg
Santo Domingo.- Atrato Energy executive director, Federico Valera, on Wed. called on the Govt. to eliminate the incentives for renewable energies, to compete equally with other technologies.
During a forum on sustainable energy, the executive said the Dominican Republic needs to develop an adequate mix of energy technologies. "All countries need energy to develop and with a single type of energy there's no way to develop."
Valera said the incentives for renewables should be lowered because technologies have already become cheaper.
"We have renewables that are installed at a good pace, we have the coal that we needed, we have gas, even so we can have a little more gas because we have many plants that are still fuel (oil), we could convert them and lower pollution and then there we mitigate the investment cost because those plants are already there, so that would be a good route to follow," Valera said, quoted by Diario Libre.
He added that renewable energies can be profitable even without incentives. "What happens is that who has the capacity, if we speak in the residential sector, to invest in renewable energy, is who is more affluent, then where are we going to get the subsidy? We take it out of taxes, then that doesn't suit the country. That is, we are taking money out of one pocket to put it in another."