In parting shot, Taiwan lists 7 decades of aid for Dominican Republic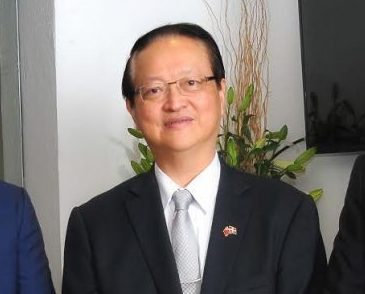 V. Tang. File
Santo Domingo.- "Taiwan has never sold dreams to the Dominican Republic,!" said  Taiwan ambassador Valentino Tang as he lowered his country's flag to mark the severing of diplomatic ties with the Dominican Republic, a country that on Mon. established them with rival China.
With the end of relations comes the suspension of all cooperation and assistance projects for local development and the departure, within 30 days, of the delegation's members, as well as the 11 Dominicans who work in that embassy .
During the more than seven decades of formal ties, Taiwan has provided the country with technical assistance for the agro, construction, education and health sectors.
Tang noted Taiwan's alliance with the country, citing its support for the National 9-1-1 Emergency and Security System, the construction of a Comprehensive Disability Center Care (CAID), and for the Professional Technical Training Institute in San Juan de la Maguana.
"The Dominican government ignored the 77 years of diplomatic relations of both nations and the assistance provided by Taiwan for local development, announcing the establishment of diplomatic relations with the People's Republic of China," Tang said.