As the IMF had warned, the price of oil rears its head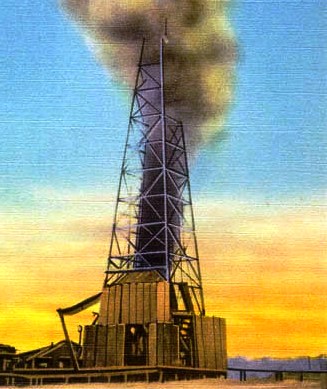 Gushing higher
Santo Domingo.- One of the three situations that the International Monetary Fund (IMF) labeled as dangerous for the Dominican economy this year, is already being felt: The price of oil.
In the report released by the IMF mission that was in the country at the start of this year and approved April 22, the multilateral organization stated that despite the good economic performance recovered from the last quarter of 2017, stress the country's economy "downside risks," mainly from "external factors."
It identified the source of the threats from "the increase in world oil prices, more restrictive global financial conditions than expected and weaker external demand than projected."
The Government anticipated a barrel of oil at around US$49.00 for 2018, but that estimate has been widely exceeded in the last three months.
On Tues., the benchmark West Texas Intermediate closed at US$69.06 in the New York Stock Exchange. On Monday it had closed at US$70.73 a barrel, the highest price in the last four years.
The price of oil affects both the economy's fiscal component and externally as well, as its rise leads to increased deficits, fiscal and trade balance.
Just in the first three months this year higher crude and its derivatives implied an additional US$198.0 million in the oil bill, or 29.4% compared to the same period of 2017.
And in the fiscal part, increased in crude cascades to fuel oil, which accounts for more than 30% of the fuel for power plants, means that the Government, to keep it unchanged, had to assume a subsidy for energy for more than RD$4.0 billion in the first five months.