Puerto Rican, US-Dominican lawmakers want tariff-free steel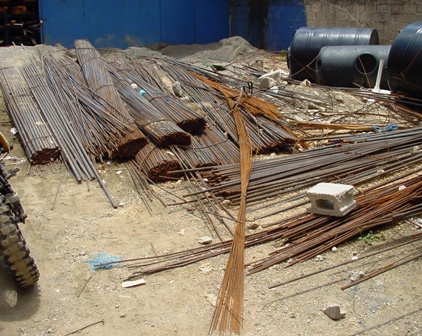 San Juan.-   Puerto Rico's representative in the US House of Representatives, Jenniffer González, and Dominican-born US congressman, Adriano Espaillat, on Wed. asked Washington to exempt steel from the Dominican Republic from federal taxes, EFE reports.
The objective is "to ensure that Puerto Rico has the necessary resources in the reconstruction phase," says a letter sent to the US Trade Representative Office and the Department of Commerce, "so that it does not apply to the neighboring country, Section 232 of the Commercial Expansion Act of 1962."
The Puerto Rican lawmaker referred to president Donald Trump's Proclamation of March 8, 2018,  which outlined the standards to import steel to the US.
The Dominican Republic has taken action against the illicit steel and aluminum trade in its own market and to support the US ' efforts to address the overcapacity of the material before the World Trade Organization.
The US measure stipulates a tariff of 25 percent on products imported from the Dominican Republic.