The Capital's Cable Car: 6,000 commuters/hour at 18Kph with a view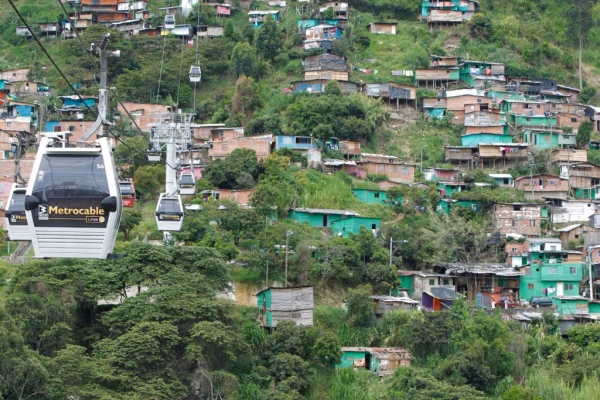 Santo Domingo.- Santo Domingo's Cable Car can transport 6,000 commuters per hour, or 54,000 per day, aboard its 195 cabins that will rotate constantly.
Jahel Isa, mobility manager of the Cable Car's overseer agency URBE, said each cabin was designed taking people in wheelchairs into account.
He said the cable car never stops and the cabins travel at 18 kilometers per hour. He said when the cable reaches each station, the movement is controlled by a set of pulleys that reduces speed to 0.22 meters per second.
"We're serving a population of 287,000 inhabitants and we will have a cabin every 12 seconds so that passengers can approach a continuous, dignified, comfortable and extremely attractive service with a view of the (Ozama) river."