Tourism trains Samana boat operators to treat tourists better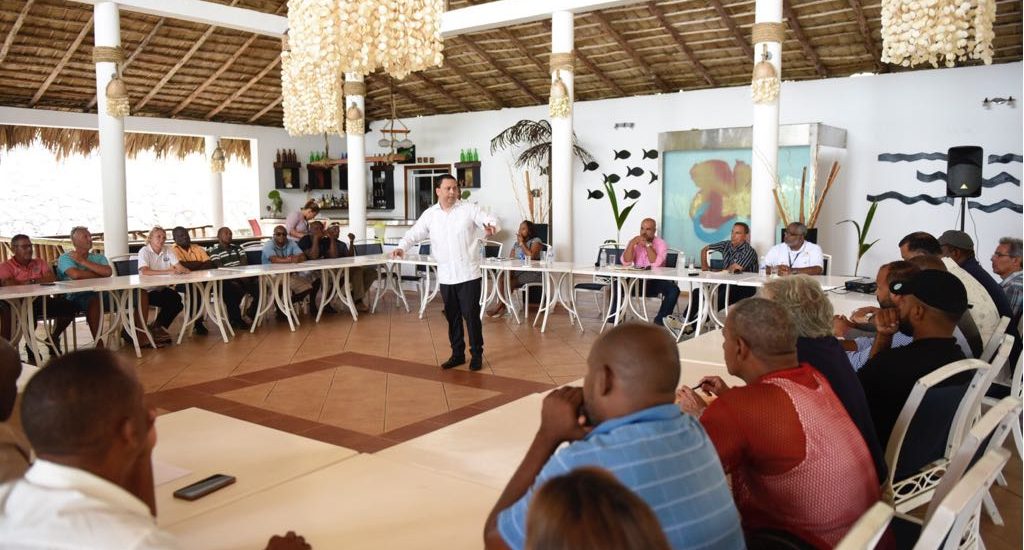 Y. Casquero.
Samana, Dominican Republic.- To regulate and streamline the services offered to tourists, Tourism Ministry officials met with local boat operators for training aimed at raising awareness to provide quality assistance.
The "Work Workshop to Regulate Maritime Transport and Aquatic Sports Companies of Samaná was hosted by Yarín Casquero, director of the Tourism Services Companies Dept.
During the meeting in the Cayenas del Mar restaurant, the official listed the requirements, protocol and procedure to process the permits or a license to operate as a company in the various tourist activities.
Casquero said Tourism minister, Francisco Javier García looks to regulate the tourist service provider companies across the country to improve their quality and image.
In that regard, Tourism Transport Section assistant manager Lady Concepción facilitated the training with technical explanations on the requirements to obtain an operating license, establish a company, set up premises, routes, and policies, among other topics.