Trend: towns plant trees on roads to demand fixes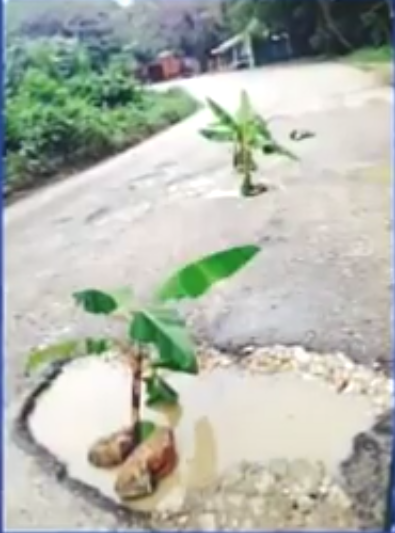 Near Barahona. Videograb cnd.com.co
Barahona, Dominican Republic.- Residents of three coastal towns on Sun. staged a novel protest in Barahona province (southwest), to demand repairs of the only access road to their communities.
In what now has become a trend, the townsfolk planted several banana trees in the middle the Barahona-Enriquillo span.
Numerous drivers who ply the San Rafael, Paraíso and Enriquillo route immediately joined the protest, claiming that the potholes damage their vehicles.
They reiterated their demand that Public Works minister Gonzalo Castillo fix the highway at once.