Brewster is back, with a warning on China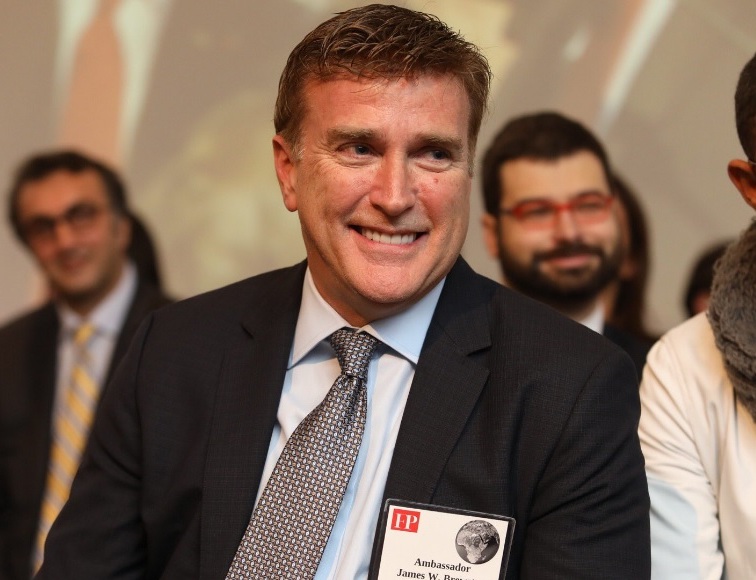 Santo Domingo.- Former US ambassador, James Brewster, on Tues. said the Dominican Republic should be concerned with the recently-established diplomatic ties with China, because in his view, that country sometimes agrees to do things that they don't fulfill.
The diplomat, in his first major interview after leaving the post in Jan. 2017, said the concerns with China stems from its government that isn't democratic and instead autocratic, "a communist government that is so powerful."
"You have to be sure that there are these checks and balances because there are times when they commit to do things that they then don't fulfill," Brewster told Alicia Ortega, of the SIN network.
The outspoken real estate mogul said such bilateral opportunities are good, "but it's also vital to know what Dominican Republic's strengths are."
"My concern and where I think Dominican entrepreneurs will be wise and they will be smart is that they will have to identify quite well where the investments come from, with whom they associate to be sure that they are not violating any law, particularly if they are already doing business in the United States or with American entities, because these are part of the concerns when relating to these autocratic governments that you may not know in the end who your partner is," he said.
Brewster said the country's corruption issues still need to be monitored, held accountable and stressed that the people must examine who they choose as leaders.
"I think you still face many of the same challenges, the good news is that there are people who are doing business very transparently here, our goal is to bring investors …," Brewster said