Cocoa production jumps 25% in 1Q; bean exports climb 80.8%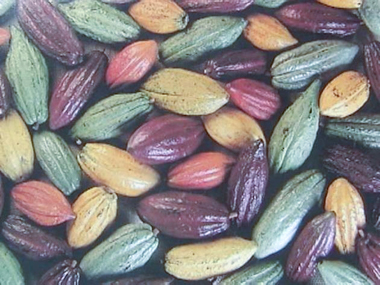 Santo Domingo.- During the first months this year, cocoa production and exports posted growth as a result of the programs to assist medium and small producers, according to the Agriculture Ministry's Cocoa Dept.
Production jumped 25% from January to March and exports of cocoa beans climbed 80.8%, says a preliminary report by the Central Bank.
"These good results have been the result of programs for the fight against pests, renewal and rehabilitation of plantations, distribution of fertilizers, and technical assistance programs," Agriculture said in a statement.
The report also highlights a 97.7 % growth of the Agricultural Bank's financing for small and medium producers,
During the first three months the institution disbursed RD$332.0 million to finance cocoa production. "This is practically twice the amount of financing received by the sector in the same period of the previous year."
In the free zones segment, cocoa bean exports contributed US$12.0 additional millions, doubling exports with a 100.8% growth compared to the same period last year.