Dominican Republic to host 1st Colon Free Zone business event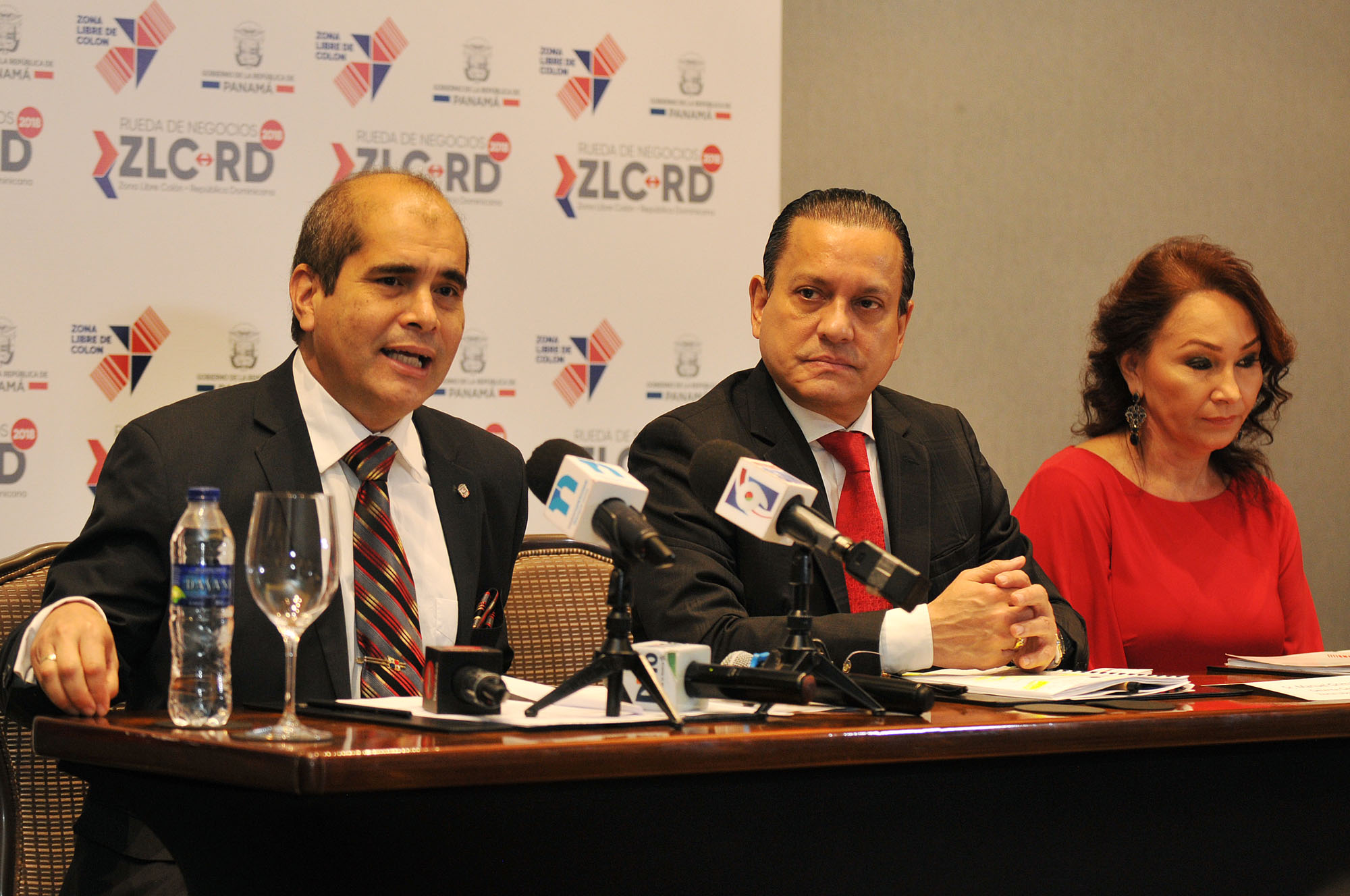 Dionisio de García Guillen, Manuel Grimaldo, Mireya Montemayor
Santo Domingo.- The Colon Free Zone, in Panama, will hold for the first time a Business Roundtable in Santo Domingo to increase trade between the Central American country and the Dominican Republic.
In the commercial mission set for July 5 at Hotel Real Intercontinental, over 20 export companies from the Colon Free Zone will participate, to offer varieties of products and services to Dominican importers.
The companies belong to the logistics, textiles, toys, school, watch-making, household items, beauty and dermatology products, mechanics, among other sectors.
Free Zone executives and Panama Embassy representatives, including ambassador Dionisio de Garcia Guillen provided the details to the press at a meeting in the Dominican Republic.
He said that as a result of business roundtable, Dominican and Panamanian entrepreneurs and buyers will expand their base of business contacts and multiply their interest and management in the international market.
Colon Free Zone general manager Manuel Grimaldo, said the Business Roundtable also seeks to spur the creation of collaborative alliances between the Colon Free Zone and Dominican Free Trade Zones, as well as among Panamanian business leaders who seek local representation for their brands.
"The Dominican Republic is a good market, it's the Caribbean's third largest population. The big challenge is to strengthen growth and that both parties can generate business and take advantage of the opportunities," Grimaldo said in a statement.
He stressed that Panama's privileged geographical position makes it the Logistics Hub for outgoing and incoming cargo for Caribbean products to reach the markets of Europe, Asia, among others.
Credit
Grimaldo added that the exporting companies even facilitate credit to their customers and the logistic advantages of cargo shipments from Colon Free Zone to the Dominican Republic, which last around five days.
Info
Dominican companies interested in finding business opportunities in Panama via the conference can write to the event's organizers: www.zolicolenrrd.com or call 809.707.1414.