Santo Domingo Heliport redo at RD$37.6M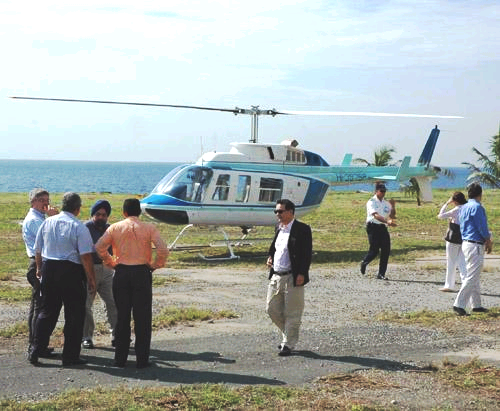 Investors visit Heliport. File photo.
Santo Domingo.– Airports Department director Marino Collante on Monday said the agency has invested RD$37.6 million to remodel the Santo Domingo Heliport, whose re-inaugural is expected next October.
He said the Heliport will be the most modern in the Caribbean and Central America, in assistant, international standards and in relation to the environment.
"In this project, in which 37 million pesos has been invested so far, a new terminal building is built with all the related facilities, three helipads with five parking positions for aircraft, and a perimeter fence," Collante said while inspecting the site with Public Works minister Gonzalo Castillo.
The official added that the acquisition of the heliport's lighting system is already underway.