Tourism, remittances pace 6.7% growth in first 4 months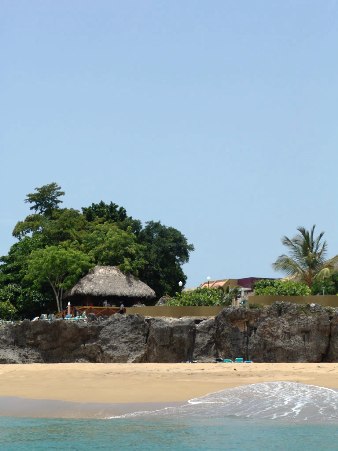 Sosua
Santo Domingo.-  Central banker Héctor Valdez Albizu on Mon. reiterated a firm commitment to stable prices and exchange rate, and revealed an economic  growth of 6.7% for the first four months.
He also affirmed that the changing external environment, international interest rates, among others, will be monitored to take any monetary measure, exchange or financial policy that may be required, and urged the treasurers of banks to contribute to stability.
The official met with the treasurers of the multiple banks and financial entities to assess and know the different points of view on the economy's performance, the financial system and the foreign exchange market, the security linked to the payment system, as well as the cybersecurity forecasts that financial intermediaries must take into account.
At the meeting in the Central Bank, Valdez stressed that the Dominican economy's performance during the first four months stems from the greater dynamics in the tourism and remittances sectors, exports, and foreign direct investment.