Dominican truckers 'not entering' Haiti due to unrest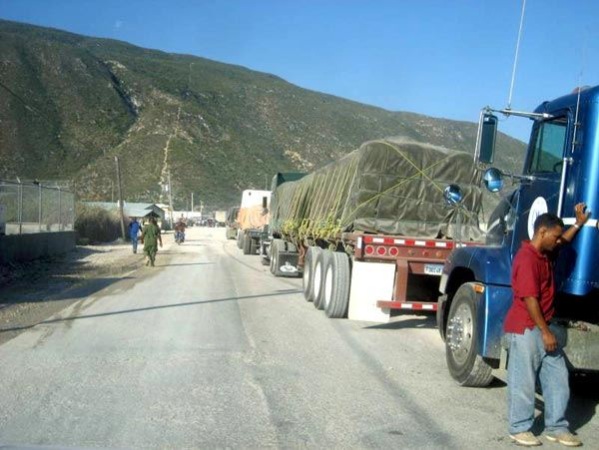 Jimani crossing, trucks halted. File
Santo Domingo.- The president of Dominican Republic's biggest truckers union (Fenatrado) affirmed Mon. that cargo transport to Haiti is halted due to the unrest there.
Ricardo de los Santos said despite that there have been no reports of problems, "we're not entering."
He said that a large part of the products marketed between both countries are hauled in trucks, especially rebar and cement.
He said the truckers have halted freight transport o Haiti until their safety is guaranteed.
Border markets continue
Export and Investment Center (CEI-RD) director Marius De León, also affirmed that formal exports are halted, although business in the main bilateral markets continues. "Right now, everything is paralyzed."