No more PPAs: renewable energy concessions will be tendered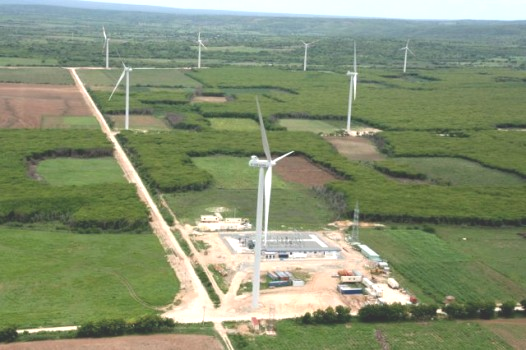 Los Cocos, Quilvio Cabrera wind park
Santo Domingo.- The concessions for renewable energy generation projects will be tendered, leaving behind the discretionary power purchase agreements (PPA).
The decision was announced Mon. at a meeting between Energy and Mines minister Antonio Isa Conde, National Energy Commission (CNE) director Ángel Canó and State Electric Utility (CDEEE) CEO Rubén Jiménez Bichara.
Isa said from now on renewable energy projects the State will decide what it wants, where it wants them, with what kind of technology and the quantity it wants it, and then tender the concessions.
He said in the case of companies already in the installation process, a protocol will be drawn up with transparency and in compliance with laws and regulation and will define the treatment to be given to each.
Isa said in bidding for the PPAs, will be taking into consideration the status. "This protocol will also detail what will be done with the companies that have been operating without having the aforementioned energy purchase contracts."
With those decisions -Isa said- the Government seeks to promote the orderly development of renewable energies, with clear and transparent regulations that eliminate all discretion.