Dominican border towns 'survive' on trade with Haiti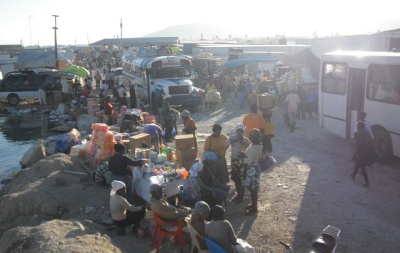 Jimani border market
Santo Domingo.- Border Development director Miguel (Tito) Bejarán on Tues. said Dominican border towns survive from an underlying economy based on trade with Haiti and which must be preserved .
The official warned that if trade is eliminated in the border towns as some sectors demand, their inhabitants would "die of hunger" and only those who reside there know the region's reality.
"Underlying the border is an underground economy, if trade is eliminated between Haiti and the Dominican Republic those border towns would starve," the official said quoted by EFE.
"From the capital the world looks different, however, there are phenomena such as immigration on both sides," said Bejarán.
He also regrets Haiti's instability. "The street demonstrations will generate more misery and calamity in the neighboring country."
Water, food source
In a related topic, Bejarán said that creation of the Yaque del Norte River Rescue Council seeks to guarantee food and environmental security in the North and Northwest regions. "Providing sustainability to that watershed is increases the possibilities of development in the region and solves the problem of floods."