New US envoy's Jewish roots a plus with Dominican Republic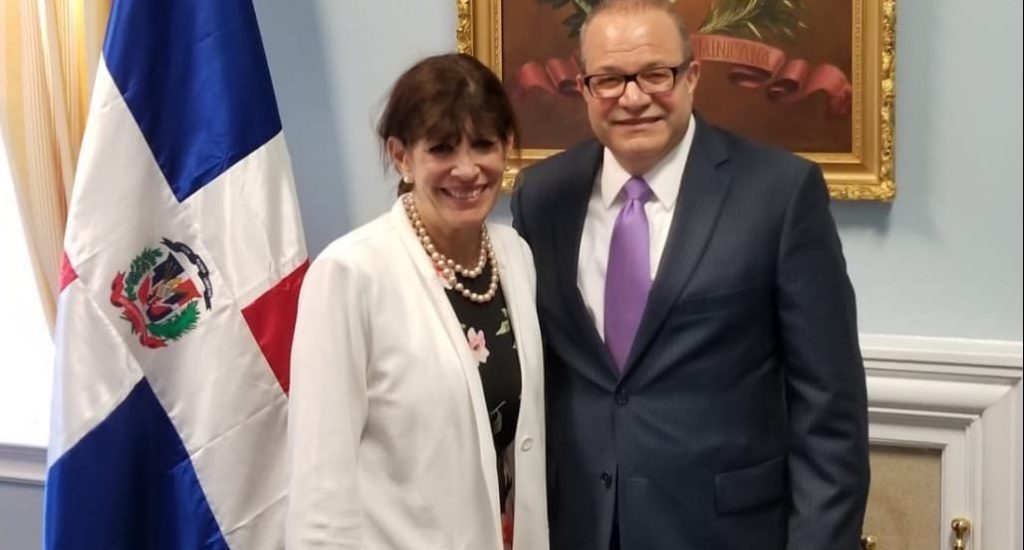 Robin Bernstein, J.T. Perez
Santo Domingo.- The recently-confirmed United States ambassador to the country, Robin S. Bernstein, expressed gratitude and affection towards the Dominican people for being one of the few nations that opened the door to Jews fleeing the Holocaust in Nazi Europe, where millions were killed by the Adolf Hitler's regime.
Bernstein, of Jewish origin, in a meeting with the Dominican ambassador in Washington, José Tomás Pérez, said for her it's an honor to be the second woman ambassador of her country in the Dominican Republic, because of her Jewish-American condition.
Arrival of Jews to the DR
In 1940, Dominican Republic took in thousands of Jews who fled from Europe in search of asylum.
At that time most nations refused to help those persecuted citizens, but the Dominican Republic allowed them to settle in Puerto Plata, where they founded the town of Sosúa.
The majority of these Jews came from Germany and Austria.
Will support activities
The diplomat expressed special interest in supporting education, the empowerment of women and disaster mitigation.
Moreover, Washington's envoy vowed to work hard to continue the growth of trade between both countries, offering prosperity to the nations and facilitating humanitarian, cultural and educational exchanges that reaffirm the values ​​of democracy, freedom and human rights.