Glut prompts Govt. to buy surplus bananas for RD$100.0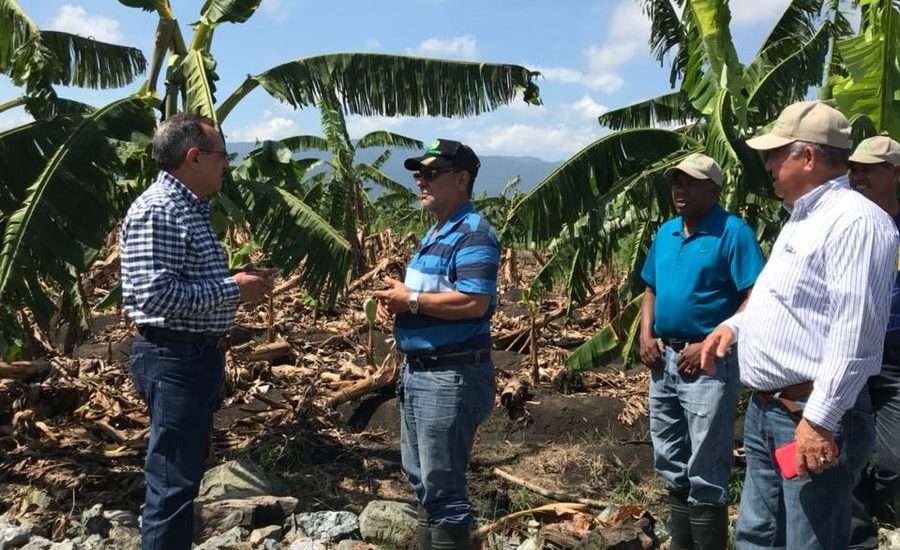 President Danilo Medina visits banana growers. File.
Santo Domingo.- Minister of Agriculture Osmar Benítez on Thurs. said the Govt. will buy the surplus of bananas for around RD$100.0 million.
He said 16 .4 million bananas will be acquired weekly in the next 18 weeks, as international demand for the fruit has fallen and the Dominican Republic has been left with a glut for the lack of a market.
"We are going to acquire 5.4 million pounds that represent some 17 million bananas weekly, which currently have no market and will be used to feed low-income families, the military and police stations, with privilege to those located on the border, in addition to the government's social plans," said Benítez in a press conference.
He said the measure seeks to support the banana sector, which has demanded aid from the government for the collapse of international prices and the decrease in exports.
The official added that the measure seeks to stabilize supply and rofit growers. "It will benefit 1,634 producers, many distributed in 1,815 plantations nationwide."