More communities to get 24/7 power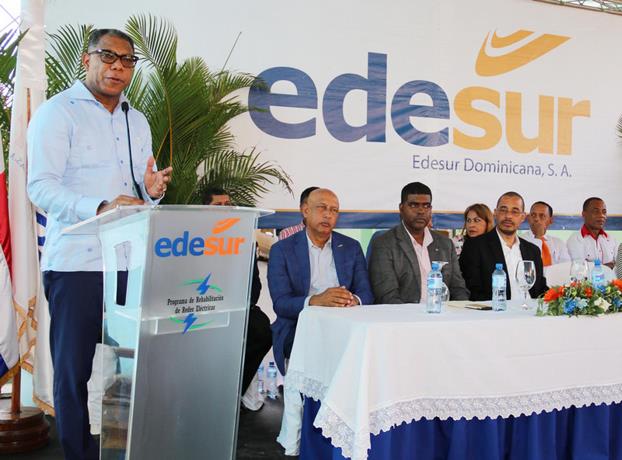 Edesur press conference. Image from listindiario.com
Santo Domingo.- Power supply company Edesur announced extensive renovation work on its networks and the installation of 24-hour services in six areas of Santo Domingo West and Quita Sueño in Haina. This will benefit more than 44,000 people and involved a US$7.6 million investment financed by the Inter-American Development Bank (IDB), according to a company press release.
General administrative director Radhamés Del Carmen stated that these improvements would improve the quality of life for local residents and ensure the company's sustainability.
Project management director Cristino Sánchez Rivera said that the project consisted of rehabilitating 24.72 km of low and medium voltage grid, the installation of 224 transformers and 344 lights for public lighting, making the area safer, as well as the regularization of 9,393 clients, of whom 5,378 will use pre-payment technology and the remaining 4,015 hold post-payment accounts.