Simplified single tax system for small and mid-sized companies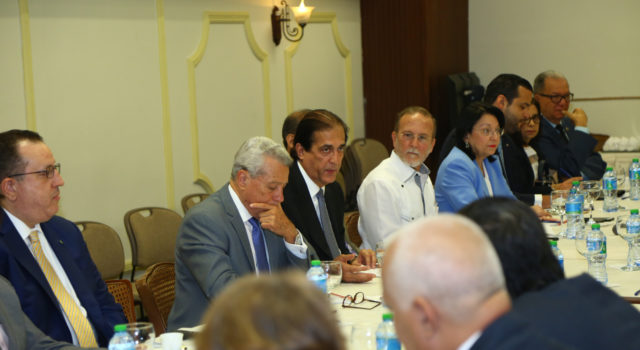 Presidency minister Montalvo announces new tax system for small businesses. Image from elcaribe.com.do
Santo Domingo.- Presidency minister Gustavo Montalvo announced the creation of the "Simplified Single Taxation System." This represents a new tax payment method developed by the Tax Office (DGII) with the aim of reducing the tax burden on micro, small and medium-sized businesses.
Following a meeting with the members of the Consultative Council for Support and Formalization of Micro, Small, and Medium-sized Companies, which is chaired by the minister, Montalvo said that the new system would enable these business to formalize their operations and improve conditions for their employees, with a modest payment, a single rate for all taxes and advance payments.
"The new tax method met with approval during the meeting, as it will mean a substantive change for micro, medium and small companies. This project will now undergo a consultation process with the entire micro, small, and medium-sized business sector," said Montalvo.
He added that with this measure, companies that formalize their operations will be able to access all the financing and technical support facilities offered by the government, but that most importantly they can now become service-providers to the government and participate in government purchasing processes.
"This government is aware of the importance of the small business sector to the economy, because it makes up the largest part of the national productive apparatus. This is why this sector has been prioritized as an engine for our country's economic development since the first day of president Danilo Medina's administration," stressed the presidency minister.