Telecoms regulator user satisfaction survey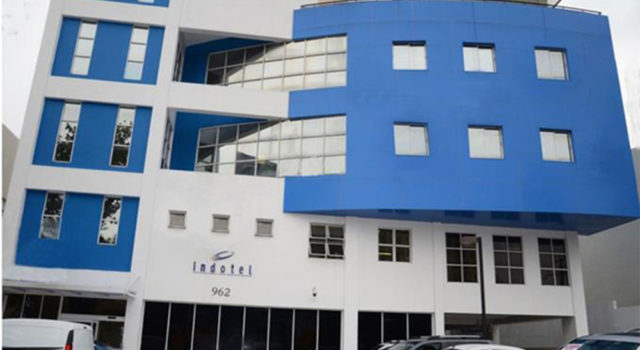 Indotel offices in Santo Domingo. Image from hoy.com.do
Santo Domingo.- The Dominican Telecommunications Institute (Indotel) carried out a user satisfaction survey on clients of public telecommunications services, with the aim of finding out consumers' opinions.
The study was conducted on the recommendation of the International Telecommunications Union (ITU) as part of the commitments adopted by the regulator for protecting telecoms service user rights in the country, and the first in a series to be carried out to assess users' perceptions of the quality of services
The results showed that 54.8% of telecoms service users interviewed said they were very satisfied with the landline telephone service offered by their provider. In the landline category, the study found that 58.5% of clients who had some kind of problem in the past three months said that their problem was caused by a fault.
77.4% of telephone customer service line users expressed satisfaction and 75.7% were satisfied with the level of fulfillment.
21.3% of mobile customers are not satisfied with their plans or the pricing.
47.7% of mobile customers who had some kind of problem over the past three months say the problem was linked to quality of service.
51% are satisfied with their Internet service. 22.5% are not satisfied with their plan or its pricing and 29.7% are unsatisfied with the speed of data services.
Pricing of Internet package: 29.6% said it was too costly, 42.6% said the price was fair, 20.2% said it was cheap, and 4% didn't know or didn't reply.
Television subscribers were 51.7% very satisfied and 28.2% were somewhat satisfied.