President opens military uniform factory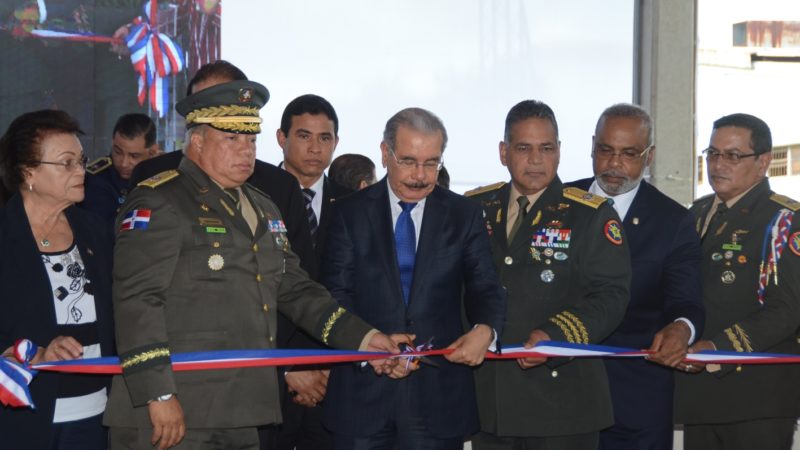 President Danilo Medina opens the factory in Bonao. Image from hoy.com.do
Santo Domingo.- President Danilo Medina visited Bonao Thursday to formally open the Military Industrial installations, as part of the Ministry of Defense Institutional Strategic Plan 2017-2020.
The new industry will manufacture more than 200,000 uniforms and other products at a lower cost. It is also aimed at improving the quality of life of members of the armed forces and police agents through the creation of 280 new jobs, according to Defense Minister Lieutenant General Rubén Paulino Sem.
The factory also has the capacity to produce 500 backpacks and 300 t-shirts, with the potential to increase capacity according to demand.
The Military Industrial facilities in Monseñor Nouel province consist of a 2,200 square meter structure divided into areas for assembly, cutting, embroidering, boiler and cafeteria, administrative offices, warehouse, quality control bureau, staff dormitories, and loading and unloading bays.