Winning the war with waste in Dominican Republic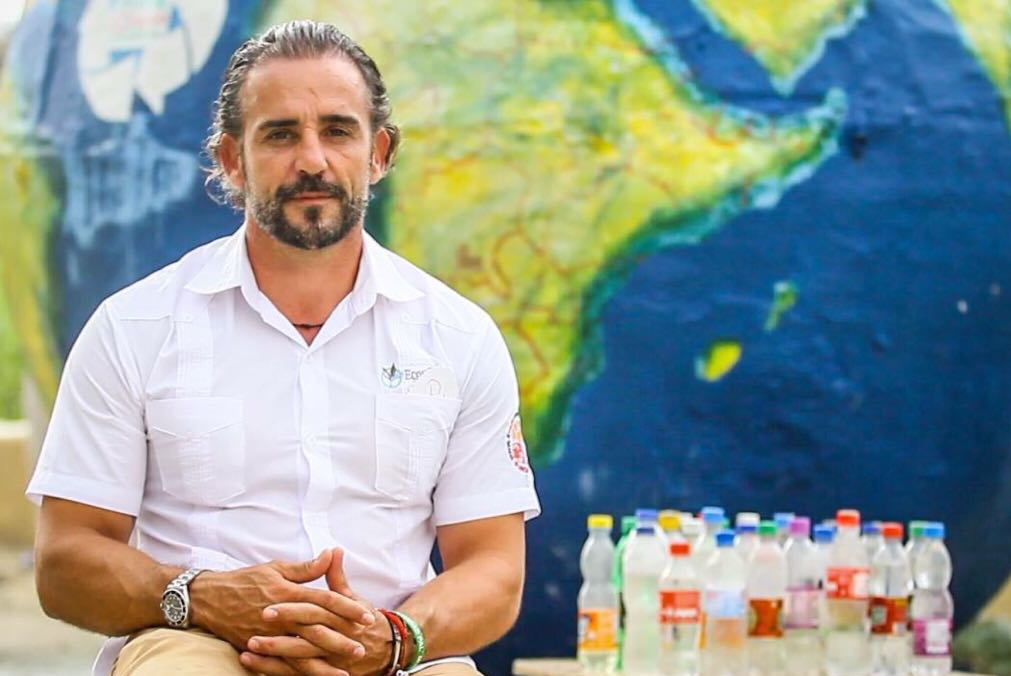 Felipe Beltran
Santo Domingo.- Last month the Dominican Republic made international headlines. This time it was not about our beautiful beaches, but about the waves of garbage arriving on our shores in Santo Domingo, pushed ashore by a recent storm.
Images show teams using pikes, shovels and excavators to lift the garbage that included plastic and Styrofoam waste, only to be met with new waves carrying even more. The waste came from the Ozama River, which flows into the Caribbean near the beach.
But, while environmentalists say the scene is becoming more common, efforts from a local waste management company is making a difference in the popular tourist destination of Punta Cana.
Originally from Mallorca, Spain, Mr. Felipe Beltran has been living in the Dominican Republic for the last 15 years- and over the past 10 years, he has been the President of Ecoservices Dominicana, a leading sustainable management company.
While recycling is a short-term solution to a much larger, global problem, Beltran, together with director of Operations, Terry Wheat, who is also International Auditor of Green Globe, have successfully implemented educational programs to teach developing communities, as well as local tourism companies that include hotels and tour operators, on how to manage waste and phase out the use of plastics.
Ecoservices Dominicana is the only waste management company in the Dominican Republic certified jointly with ISO 9001 and 14001 for quality and environmental management. He states, "In our warehouses of more than 40,000 square feet we collect more than 300 tons of recyclables monthly."
The company has several recycling programs and national and international certification designed for hotels and companies and has experienced a growth from 5 employees in 2010 to 140 professionals.
Beltran's environmental commitment and social sensitivity helps developing relationships in the tourism market in the Dominican Republic, and his experience and knowledge in the field of sustainable tourism certification in the country, got him appointed by The Global Sustainable Tourism Council (GSTC), as the country's representative in March 2018.
Beltran, who emphasizes the importance on education on the issue, adds, that they "also try to educate the community of the impact of waste management through 'La Fundación Ecoturismo Responsable' a non-profit organization for the purpose of improving the natural environment and helping social and cultural development." www.ecoturismoresponsable.org
Many local entities already participating in these initiatives are Grupo Punta Cana, Riu Hotels, Karisma Hotels , Princess Hotels, Hard Rock, Dreams Hotels, Secrets Hotels, Occidental Hotels, Excellence Hotels, Sirenis hotels, Hoteles Catalonia, Royalton Hotels, Be Live Hotels, Sivory Hotels, among others. Anyone interested in collaborating or help sponsor recycling sites, may visit www.ecoservices.com.do for additional information.