Haitian cane cutters want more time to regularize status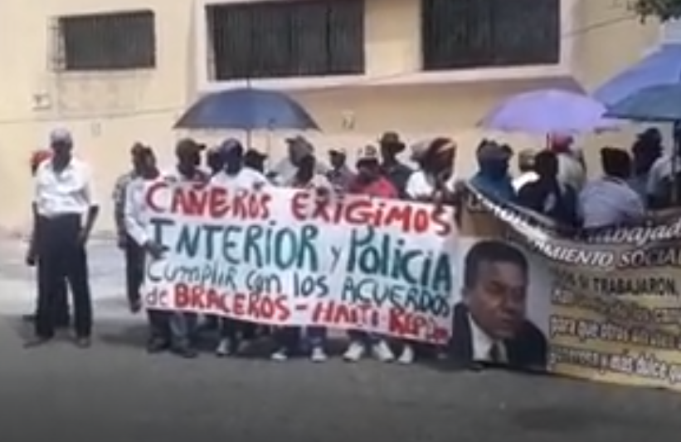 Cane workers. Videograb diariolibre.com.
Santo Domingo.- Dozens of sugarcane workers, of Haitian origin, who didn't benefit from the Plan to Regularize Foreigners on Monday protested in front of the Interior and Police Ministry demanding the extension of the deadline to renew or change residency status, which expired midnight Sunday.
The picketers grouped in National Cane Workers Union, also request govt. pensions and aske permanent residence from the Immigration Directorate (DGM).
Group spokesman Jesus Núñez said the peaceful concentration also served to deliver a document with their demands to the Interior and Police Ministry.