New Peso Dominicano coin starts circulating today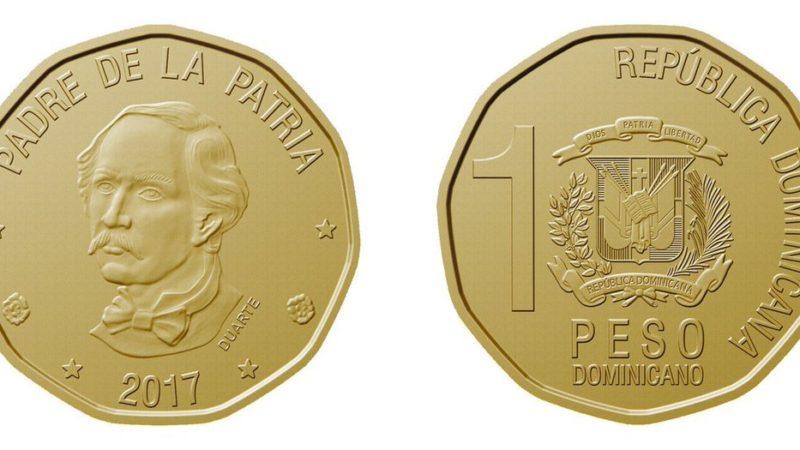 Santo Domingo.- Dominican Republic's Central Bank as of today Mon. puts into circulation the coin of RD$1.00, year 2017, with the inscription Peso Dominicano under the National Coat of Arms. It said all minting of Dominican currencies – from 2017 coinage onward – will bear that same inscription.
"The Central Bank proceeds with this issue in compliance with Article 229 of the Constitution of the Republic, promulgated on January 26, 2010; and of Article 25, literal c of the Monetary and Financial Law No.183-02 dated November 21, 2002, it said on its website.
"The new currency will coexist with the currency of the same denomination that carries the inscription PESO (only), until the replacement of the same is completed," said the Central Bank, adding that the gradual replacement of the current currencies of all existing securities will continue.