China wants Dominican Republic's' very good' agro products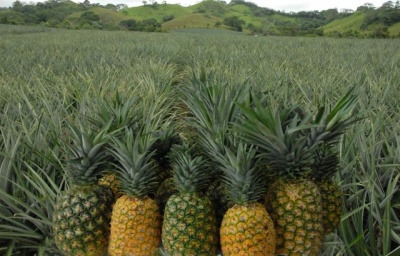 Santo Domingo.-  China ambassador Zhang Run on Thurs. said his country wants to import the "very good products" of cocoa, tobacco and pineapple from the Dominican Republic.
"I believe that in the future regarding the import of some typical products from the Dominican Republic we can make efforts, and this needs that we must carry out contracts and phyto-sanitary procedures. There are very good products from the Dominican Republic, for example, cocoa, tobacco and pineapple," the diplomat said.
Zhang said there could be other products exportable to China, but noted that his government is still exploring those business opportunities.
Power grid
"We have a fairly efficient electric transmission system, we have a wear and tear at the level of six percent, then we have technology, equipment, talents and knowledge. In these aspects we can develop multifaceted cooperation to the entire electric transmission chain," he said.
He said that for that purpose China will donate 10 million dollars to be invested in the Dominican electricity transmission system.
Zhang spoke during a visit with a delegation to the Dominican Electricity Transmission Company's Monitoring Center.