Gov. to the rescue as chicken glut worries producers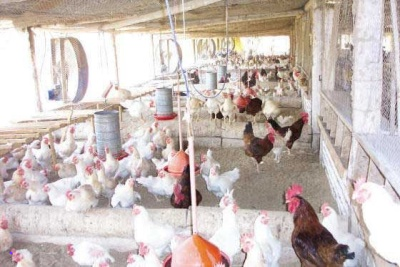 La Romana.- Dominican Republic's poultry sector is in a glut, since it produces 19 million chickens monthly, but local consumption is RD$17.5 million, while producers are losing RD$30 per bird.
Agriculture minister Osmar Benítez said to mitigate the glut's impact, the Gov. will buy 1.5 million chickens for RD$10.0 million each month until its price stabilizes, which he affirms could be at the start of Dec.
He said the Gov. will hold the excess chickens in cold storage, whether public or private, which will lead to price stability for producers and consumers as well.
"With the cooling of the chickens it is intended to guide the production that has been modernized and is capable of competing towards international markets, but first we must ensure that the Dominicans have 100% of the demand for chicken meat and strengthening of the public-private partnership that exists between agricultural producers and the governments that have run the Dominican Republic," Benítez said, quoted by Listin Diario.
The official added that poultry production creates more than 30,000 direct jobs and has been equipped with modern technologies that have been obtained in France, the United States and Canada.