Govt. taps RD$700.0M for dairy, livestock sector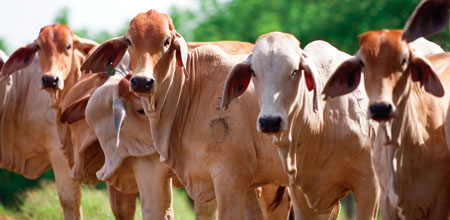 Santo Domingo.- Agricultural Development Fund (FEDA) director Casimiro Ramos on Mon. said the Govt. allocates RD$700.0 million for dairy production and the livestock sector in 46 projects that benefit some 4,000 small producers.
He said the allocation is an example of how president Danilo Medina's surprise visits have democratized investments during six years.
The official affirmed that thanks to this policy, milk production has been doubled from 59,000 liters to 118,000 liters daily and with a distribution of 660,000 servings per day in the school breakfast.
Ramos added that the FEDA has built a "dairy circuit" nationwide, including processing plants to add value to production and for small farmers to increase profits. "There's no doubt that for the livestock producers of the country there is a before and after the arrival of president Danilo Medina."