More blackouts come Oct.: Dominican Republic utility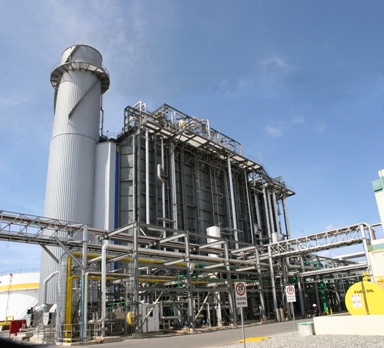 AES Andres power plant sustained damage from a lightning strike.
Santo Domingo.- Dominican Republic's Electric Utility (CDEEE) warned Wed. that starting October the national electricity system will sustain a serious shortage, leading to more blackouts.
Local media report that several power companies will pull some of their plants off line for scheduled maintenance and for repairs as well.
"All of that indicates that from October the system will suffer a serious shortage of energy, with the consequent increases in subsidy and greater number of blackouts in frequency and duration," the utility said in a statement released today.
The CDEEE said the official electricity conglomerate, which includes the Energy and Mines Ministry, the Electricity Superintendence and the National Energy Commission, permanently monitor the situation.
"We appeal to the understanding of the population at this time of temporary shortages and we reiterate the commitment of the CDEEE and the electric holding company to continue looking for alternatives in order to affect as little as possible the sectors that demand electricity," the utility said.