Biggest power company has enough energy, for a price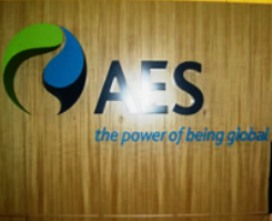 Santo Domingo.-The Dominican Republic's power companies grouped in ADIE) on Thurs. said there's enough energy to supply the national grid, despite the outage of the 300-megawatt AES Andrés and four other plants for scheduled maintenance starting October.
The catch however, is that the current crunch's need of additional energy will push what the distribution companies (EDEs) pay for electricity upwards.
As per the agreement between the power companies and the distributors, the outage of the 300-megawatt AES Andrés on alleged force majeure will lead to a more than 50 percent jump of the price per kilowatt sold to the EDEs.
Tender
AES Dominicana had won a tender last year to sell 480 megawatts to the EDEs at a fixed price of 8.5 cents per kilowatt hour and if unable to supply that amount, then it would assuming the difference having to buy the rest at the spot market price,.
The contract however exempts from AES from that commitment in "cases of force majeure", which is what the power company has now claimed for its AES Andrés, which reportedly sustained substantial damage from a lightning strike.