Chicken, egg imports, US$1.0M+ losses daily could break sector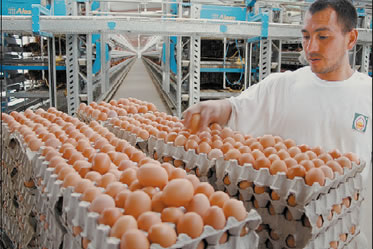 Licey, Dominican Republic.- The Moca and Licey Small Poultry Farmers Association (Approamoli) on Fri. warned that the fertile eggs and chicken imports into the local market, below production cost, could bankrupt the sector, leading to losses of over US$1.0 million daily.
"The crisis threatens to devastate us like a category 5 hurricane, which wouldn't leave the most solid of producers standing," said poultry sector leaders Juan Carlos Triunfel and Ambiórix Cabrera.
They request president Danilo Medina's urgent intervention to stop the imports of fertile eggs, which they say jeopardizes small producers.
Triunfel said currently the loss is from 11 to 12 pesos per pound, or 50 pesos for each chicken."After the severe crisis of 2017, due to poor planning, thanks to the efforts of the authorities and producers, we managed to stabilize the sector with reasonable prices for chicken, for producers and consumers as well.