Dominican Republic gets most of the US$888.9M trade with Haiti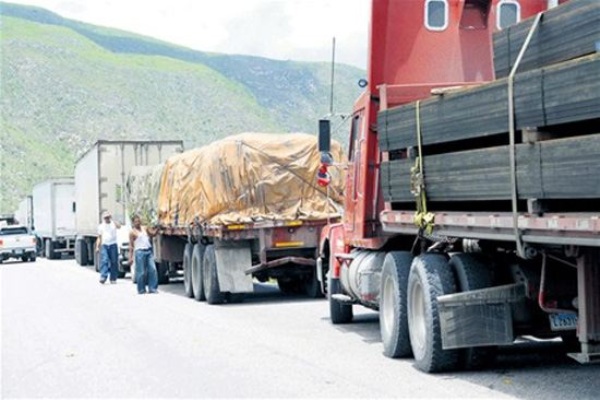 Trucks enter Haiti filled, return empty
Santo Domingo.- Hispaniola trade was US$888.8 million in 2017, of which US$816.22 corresponded to Dominican Republic and US$52.35  million to Haiti.
National Statistics Office (ONE) director, Alexandra Izquierdo revealed the figures on Fri. She during that period S$852.53 million were exports and US$36.31 million were imports
"It is worth noting that during 2017, Dominican exports to Haiti increased by 6.5% (US$52.35) and, 82.50% of the goods were hauled by road, with 17.44% by sea and 0.06% by air," the official said.
Izquierdo  said that as with exports, most imports from Haiti during that year was transport by road, or  98.04%, followed by sea, 1.69% and by air 0.28%.
Exports
By road: Cotton US$100.54 million (14.29% of the total exported through that route); plastics and merchandise: US$92.40 million (13.14%), and wrought iron and steel: US$54.96 million (7.8 1%).
By sea: garments and accessories: US$83.68 million (56.29% of the total transported by sea); salt, sulfur; soils and stones; plasters, limes and cement, with US$27.07 million (18.21%), and processed foods: US$12.66 million (8.52%).
By air: Pharmaceuticals US$0.41 million (79.79% of the total exported by air); paper and cardboard: US$0.05 million (10.40%); and radioactive substances, boilers and machinery: US $ 0.02 million (3.66%).