Hoteliers also dip into Dominican workers' Pension Fund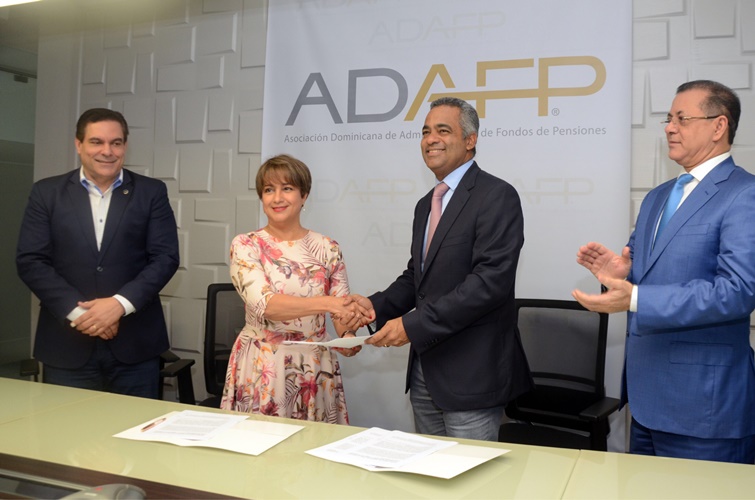 Ramón Contreras, Kirsis Jaquez, Joel Santos, Gabriel Castro. Photo elnuevodiario.com.do.
Santo Domingo.- The Dominican Pension Fund Administrators Association (ADAFP) and the Dominican Hotels and Tourism  Association (ASONAHORES) on Fri. agreed to identify secure and profitable investment opportunities for funds managed by the AFPs, "to boost the tourism sector's growth, so that they can be enhanced for the country's economic development."
The announcement comes amid concerns by the labor sector of efforts to extend the retirement age and raise the quotas paid by workers and employers.
ADAFP executive president, Kirsis Jáquez and ASONAHORES president, Joel Santos signed the agreement in the ADAFP offices, and attended by Pensions Superintendent Ramón Contreras and Securities Superintendent Gabriel Castro.
Both entities stressed a commitment to strengthen both sectors and the economic development of the country.
ADAFP president Kirsis Jáquez and ASONAHORES president Joel Santos stressed the impact that the use of the Pension Fund is having on the Dominican economy to finance major infrastructure projects in the areas of tourism, energy, housing among others.
"They coincided in emphasizing that the financial support of the AFPs with the pension funds contributes to diversify the tourism offer in the country, at the same time that it obtains good returns to the pension funds that they administer," the entities said.