Dominican Republic's agro ready for Russia market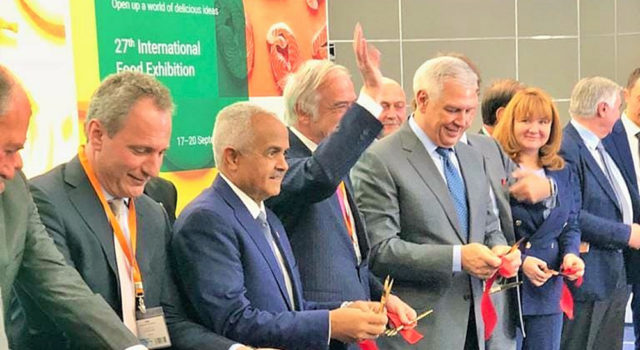 O. Benitez, 3rd from left.
Moscow.-  Russia's and Dominican Republic's Agriculture ministries will sign an agreement to approve sanitary practices that will make it easier for agro and livestock products of the Caribbean country to enter the Russian market.
Agriculture minister Osmar Benítez, who heads the delegation together with a group of Dominican exporters, provided the information upon concluding his participation in the opening of the 27th annual "World Food Moscow 2018," which is Russia's most important food fair, with over 65 countries participating this year.
"Russia is one of the world's economic powers with a population of 146 million people with high purchasing power. Last year Russia imported more than 5 billion dollars of fresh agricultural products, mainly tropical fruits," said Benitez.
"The Dominican Republic in the export promotion year, as part of an aggressive policy of conquering new markets, has set its sights on the Russian market, given the logistical conditions enjoyed by our country as a result of the growing tourist exchange between both nations."