Perennial Central Banker confirmed again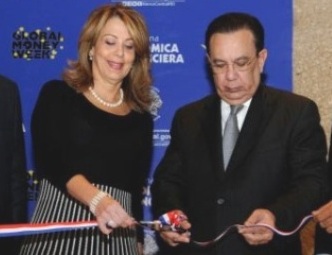 C. de la Rocha, H. Valdez A. File
Santo Domingo.- President Danilo Medina on Wed. confirmed Hector Valdez Albizu as Central Banker, through executive order 343-18, released on Tuesday. Clarissa de la Rocha was also confirmed as Deputy Governor.
Also confirmed were Gabriel Castro and Juan Ernesto Jiménez as Superintendent and Deputy Superintendent of Securities.
Valdez Albizu began his career with the Central Bank in 1970 as a technical assistant in the Economic Studies Dept., achieving numerous posts.
He was appointed Central Banker for the first time in 1994, and has held the post in the presidencies of Joaquin Balaguer, Leonel Fernandez, and currently with Danilo Medina.