Customs, Telecom pact 'makes life easier for citizens'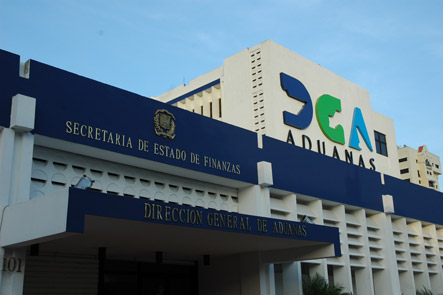 Santo Domingo.- The Customs Directorate and the Dominican Telecom Institute (INDOTEL) on Wed. signed a memo by which the One Stop Foreign Trade Window (VUCE) will set a fixed service fee and improve the paperwork on imports of telecom equipment, cutting costs and response times, guaranteeing, in addition to greater transparency in the procedures.
Customs director Enrique Ramírez Paniagua the VUCE coordinator, and Luis Henry Molina, CEO of INDOTEL signed the memo at Customs headquarters.
Of the 28 steps to process permits, letters of No Objection and other requirements to dispatch telecom equipment and merchandise, the agreement reduces it to five.
The document also stipulates the dispatch of items in the shortest possible time, to save money in operating expenses in ports, airports and border crossings.
"Today we are taking an important step that leads to facilitation of services, but also security in procedures and payments," said Ramírez.
For Molina, "the role of the State is to make life easier for citizens."