Dominican Republic truckers to stage nationwide strike on Tues.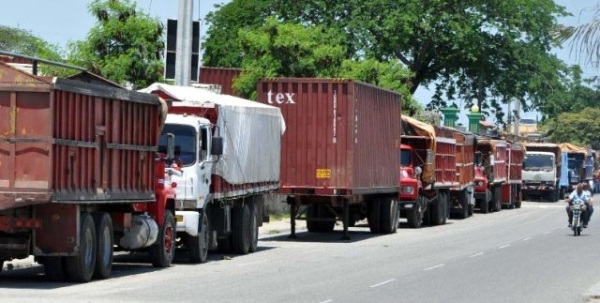 Santo Domingo.- Dominican Republic's biggest truckers union (Fenatrado) on Thurs. announced a nationwide walkout starting 6am next Tues., to protest spiraling fuel prices, which they say costs them huge losses.
"We announce to the government, our customers and public opinion the decision, approved by the National Truckers' Council, to stop truckers services," said Fenatrado president Ricardo De los Santos.
He said it's impossible for the truckers to provide their service when over 60% of their income is spent on fuel.
He said the Govt. can't justify the current fuel prices when a barrel of oil falls to just 68.00 dollars
De los Santos also complained of rising prices in other required items such as tires, spare parts and lubricants.
He said the government must adopt urgent measures to compensate the truckers for the increase in fuels. "Therefore our National Council's decision to call a 72-hour nationwide strike on freight transport states our interest in sensitizing the government enough to hear the fair grievance of the truckers."