Hoteliers list needs to bolster tourism sector's competitiveness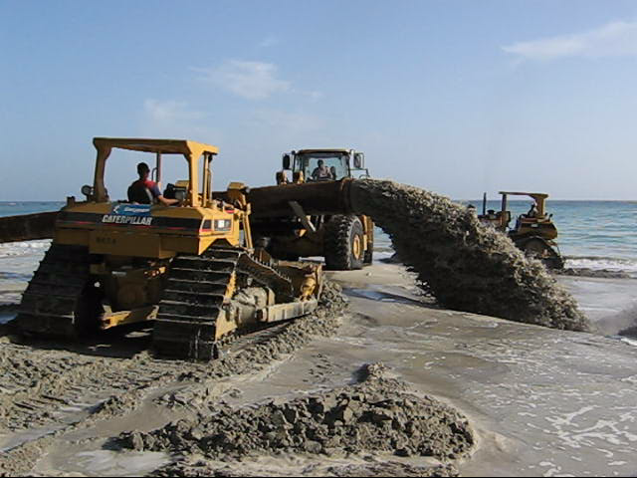 Beach regeneration
Punta Cana.- The reimbursement of taxes levied  on tourists, the creation of a technical unit to manage beaches in a sustainable manner, the promotion of beach regeneration projects and the revision of the solid waste law are some of the initiatives which the tourism sector needs to bolster its competitiveness .
The proposals will be submitted to the Subcommittee on Tourism of the National Competitiveness Council for approval, Dominican Hotel and Tourism Association president Joel Santos announced Wed.
He said the reimbursement of the Itebis Tax charged to tourists in their purchases aims to raise spending as a strategy to promote the country.
The measures, along with 25 others already approved by the National Competitiveness Council, seek to re-channel territorial zoning projects to strengthen the competitiveness of the sector.
He also stressed that a tourism security strategy needs to be devised, as well as to review the requirements to issue licenses to the industry's service providers.
Santos said that will ensure quality services for tourists and at the same time increase investment in the sector, which he affirms is around 20% "and it is estimated that annually could be stimulating new investments in other areas of the economy, which reaches US$3.0 billion."
Strength
Santos stressed that the tourism sector has a strong presence in the economy and it is convenient to apply strategies to maintain the space acquired in that industry. "This space requires us to monitor and adapt permanently to the demands of a global market in which we face strong competition."
Santo spoke to open the Asonahores Fair in Punta Cana, at Blue Mall, which ends Saturday.