UK offers nearly US$1.0B to finance Dominican exporters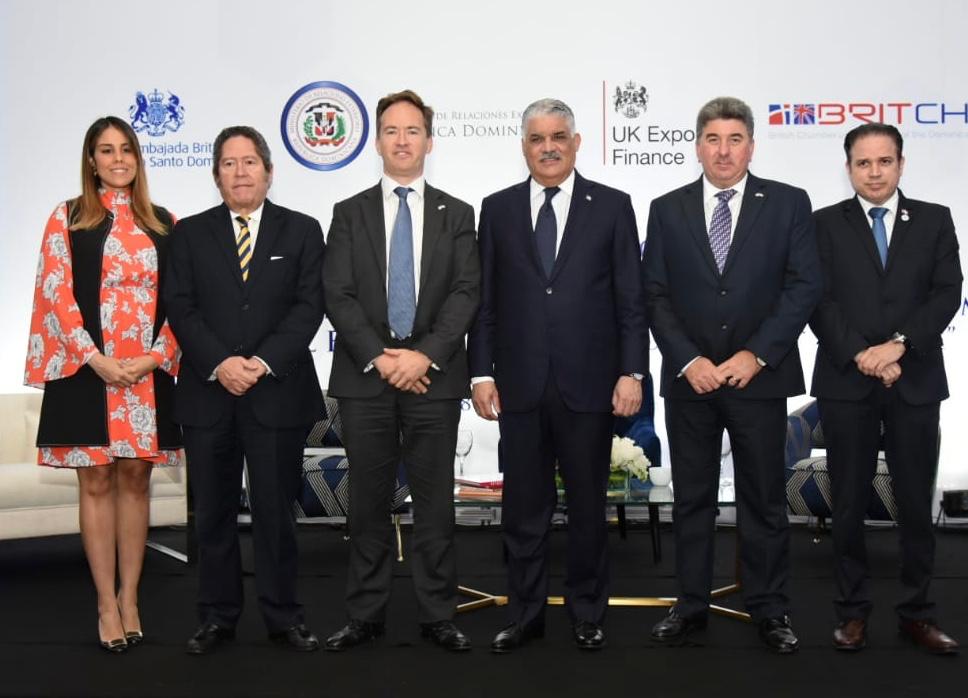 Francesca Ortiz, Fernando González, Sam Hoexter, Miguel Vargas, Chris Campbell, Hugo Rivera.
From the Foreign Ministry website:
Santo Domingo.-  Foreign Minister Miguel Vargas urged the productive sectors of the Dominican Republic to increase their business with Great Britain and Northern Ireland, through the facilities provided by the Financing Agency for exports of the United Kingdom (UKEF).
The Foreign Minister explained that, through the memorandum of understanding signed on April 24, 2017 with his Dominican counterpart, the Government of the United Kingdom, through the UKEF, makes available to the country up to 500 million pounds sterling (US$664.0 million) to finance the obtaining goods and services of British origin (and goods and services of other origin), which comply with the requirements of British origin.
"In addition, up to 250 million pounds sterling is available to finance infrastructure projects in the private sector," Vargas said.
The Dominican foreign minister said that "when this financing program is implemented, new opportunities will be opened so that productive activities can be included that will increase the supply capacity of domestic products that will find their destination in foreign markets, including the British market and from other regions of the world."
Minister Vargas spoke during the Conference "Business Opportunities for the Dominican Private Sector with the Financing of UK Export Finance," held in the Convention Center of the Ministry of Foreign Affairs.
"The Ministry of Foreign Affairs has wanted with this conference, that the Dominican private economic sectors can take advantage of these funds, being a first-time experience in the country, it will have a positive impact in being complemented with the financial system of the Dominican Republic, especially the use of Dominican banks, "the foreign minister said.
Also speaking in the event were Sam Hoexter, regional manager (Latin America, Sub-Saharan Africa and India) of the UKEF; Chris Campbell, ambassador of the United Kingdom in the country; and Hugo Rivera, depty minister of Foreign Affairs for Economic Affairs and International Cooperation.
Also Fernando González, president of the Roundtable of the Commonwealth Countries; and Francesca Ortiz, executive director of the British Chamber of Commerce of the Dominican Republic.