A busy agenda for China's top diplomat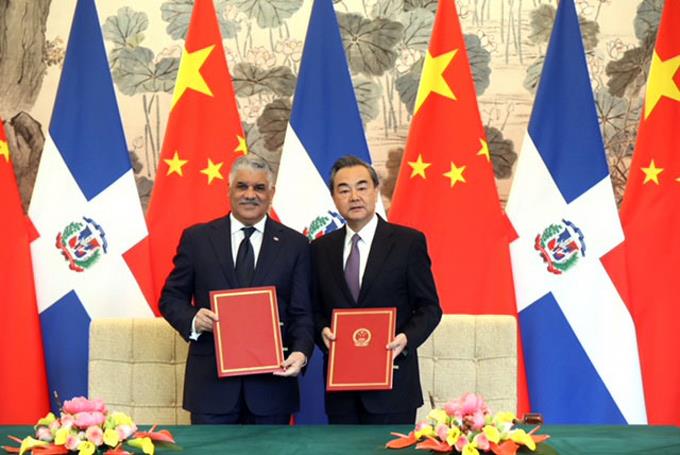 M. Vargas, Wang Y. File
Santo Domingo.-  China foreign minister, Wang Yi, arrived in the Dominican Republic Thursday on the first visit of a Beijing senior official to the Caribbean country since they established diplomatic ties on May 1.
Wang, who was received by senior Dominican officials at Las Americas Airport, will meet Friday with president, Danilo Medina and foreign minister Miguel Vargas, and will head the inaugural his country's embassy in Santo Domingo.
The two officials will sign an agreement and will hold a joint press conference, according to the Dominican Foreign Ministry.
It's Wang's first visits the Caribbean country as part of a tour that includes Guyana, Suriname and the United States, according to reports from China.