Govt. swaps corn flour for rice flour in school breakfast bread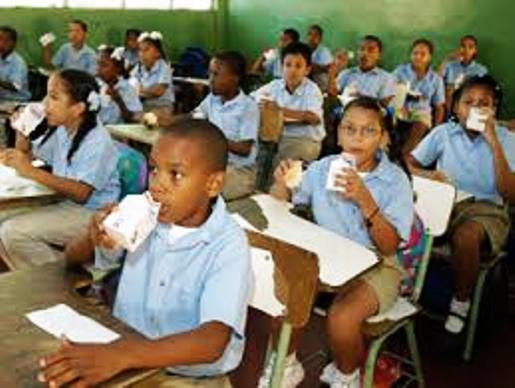 María Trinidad Sánchez, Dominican Republic.- The Dominican Agrarian Institute (IAD) and the National Student Wellbeing Institute (Inabie) announced the substitution of corn flour for rice flour to make bread and biscuits for the school breakfast in that northeastern province.
The measure was taken after a Biotechnology and Industrial Innovation Institute (IIBI) study showed that rice flour provides greater nutritional value as well as being a healthy and safe food that meets quality standards.
Inabie director René Jáquez said the pilot plan is expected to produce "excellent results," and will promote the use of rice flour to prepare bread in the country.
He revealed that the bread served in schools is 10 percent imported corn flour, but that thanks to IIBI's Food Processing Plant, that 10 percent will soon be replaced by rice flour produced by area farmers.
Speaking at the Rice Consortium D10 in El Factor township in María Trinidad Sánchez province, the official said 21,000 bread servings and 12,000 biscuits are distributed three times a week, made in four local bakeries.
For his part, IAD director Emilio Toribio said as of today the challenge is to substitute the corn flour in bread making, "but we are sure that the students will like the taste and texture even more."