Three 33-MW power plants coming to ease energy crunch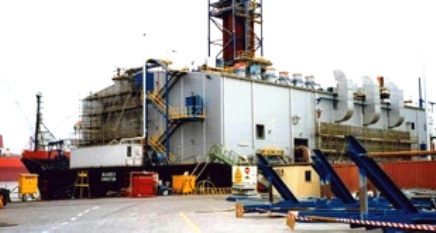 Power Barge
Santo Domingo.- Administrative minister José Ramón Peralta on Thurs. said three gas-fired 33-megawatt power plants will arrive in the country from Puerto Rico this week, which could be operating in 30 days, which will guarantee electricity when the plants are taken off line on for maintenance.
"The good news that they gave us is that three 33-megawatt gas plants are coming from Puerto Rico this week, which will be operational in 30 days," the official said on CDN, Channel 37.
He said that from late October to early Nov., AES Andrés will have gone from 110 to 230 MW and would be in full capacity in February..
The official said that during president Danilo Medina's visit to the UN, American investors expressed their interest in the Punta Catalina power plant, "because there has been talk of wanting to offer 50 percent of Punta Catalina."
Peralta added that Punta Catalina will start operating in October, "between October and December will be synchronized and from December 40 MW will begin to enter the system, so that in February one of the turbines will be generating more than 300 MW and the entrance will be felt. "