Geneva report slams tobacco; bad news for Dominican growers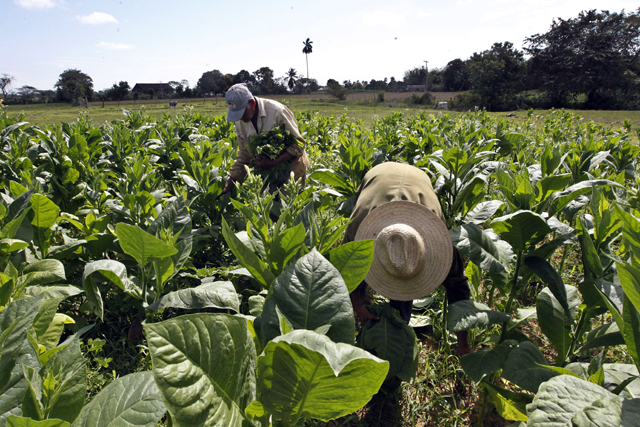 Geneva.-  Tobacco cultivation and transformation has a huge impact on the environment and contributes not only to global warming but negatively affects the development of producer populations, according to a study released Tuesday.
The report by the secretariat of the Framework Convention on Tobacco Control and the Imperial College of London, also evaluates consumption and its environmental effects.
The document aims to sound the alarm about the harmful impact of the cultivation and consumption of tobacco. Production requires considerable land use, high water consumption, the use of pesticides and labor, all finite resources that could be given  better use."
The report specifies the negative impacts such as deforestation (one of the causes of climate change), water and soil abuse, and pollution caused by the chemicals used in the cultivation process.
As to processing, tobacco uses a lot of energy produced often with firewood or coal, two polluting processes, harmful to human health and contributing to global warming.
"The damage to the environment occurs throughout the cycle of tobacco products because of deforestation, water pollution caused by the use of pesticides and caused by cigarette butts," Convention secretariat leader Vera Luiza da Costa e Silva said in a statement.
Bad news for Dominican growers
The report comes at the wrong time for local tobacco producers, who already have to tackle the effects of a prolonged drought parching the Northwest, home to the country's major growers.