IDB pledges 'financial muscle' for the National Exports Bank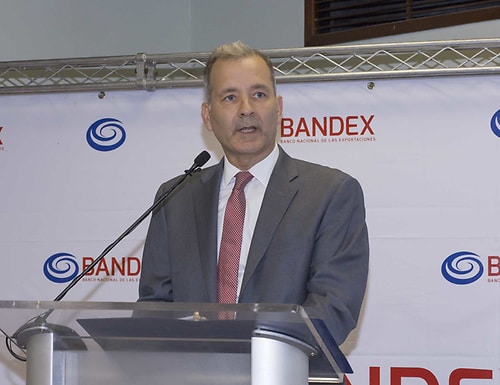 M. Coronado. Photo via acento.com.do
Santiago.- The Inter-American Development Bank (IDB) on Wed. said it will provide "financial muscle" to the National Exports Bank (BANDEX) in the expansion needed to finance the country's demand for the growth of exports in a timely manner.
Inter-American Development Bank (IDB) representative Miguel Coronado made the statement in the BANDEX's presentation of accomplishments stemming from its transformation as a development bank and its financial portfolio to economic sectors of the Cibao and North regions.
"The IDB as a strategic partner of BANDEX can accompany that phase of the expansion with its financial muscle and the assistance and technical support required for the benefit of the exporters," Coronado said.
The IDB representative also pledged support to develop green financing lines, the creation of specific financing lines for women exporters, and the promotion of technology exporting companies, "concepts that today day are in most of our countries and with the bank that performs the promotion of exports are the new trends."